Coming Soon
Love, comedy and fantasy – a perfect combination for an evening of classic Shakespeare under the stars. Join Odyssey Theatre, the south valley's newest regional theatre company, for a magical evening this summer with a production of William Shakespeare's "A Midsummer Night's Dream." Performances will be held Aug. 7 and 8, and Aug. 14 and 15 outside in the amphitheater on the Christopher High School campus in Gilroy. Bring a picnic dinner and enjoy the evening!
Aug. 7, 8; Aug. 14, 15, 2015
Tickets: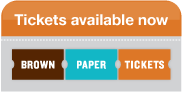 All tickets: $20
………………………………………………………………
Tickets for A Midsummer Night's Dream are available for purchase online via Brown Paper Tickets.
Or call 1-408-682-0755